Tips:
Before you head out on the next adventure, download our handy Outdoor Survival Guide to give you some tips on what to take, what to wear and how to prepare.
You can also access the archive of Montrose Daily Press Tips from the Posse articles and other articles written by posse member Mark Rackay.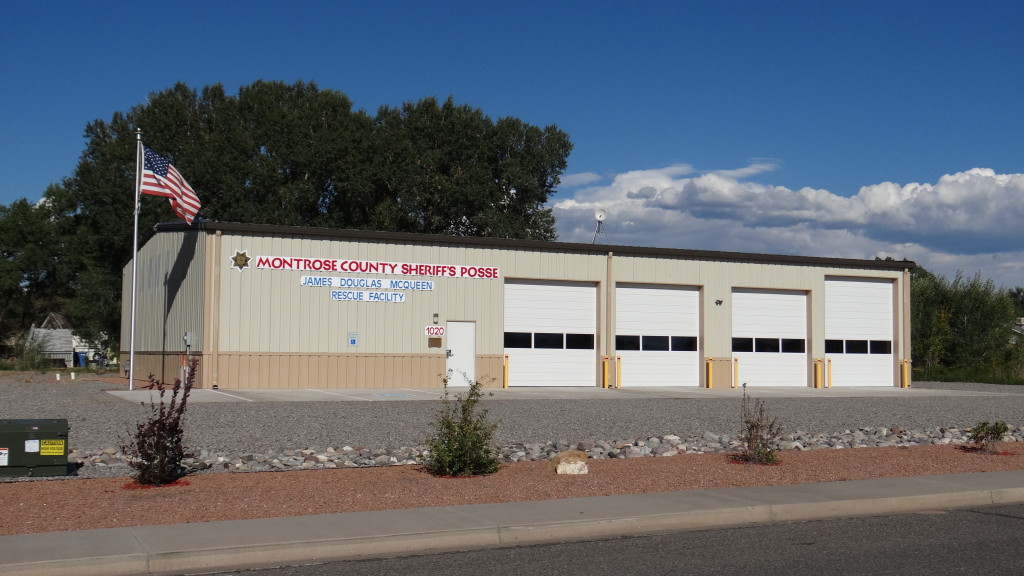 The Montrose County Sheriff's Posse, Inc., is a non-profit corporation organized to provide services through the Montrose County Sheriff's Office. In Colorado, search and rescue is the responsibility of the County Sheriff and the Montrose County Sheriff's Posse is a resource provided to the Sheriff or any other emergency agency in the county.
The Posse is comprised of volunteers who provide support to the Sheriff's Office for Search and Rescue, Wildfire Suppression, mutual aid to other county emergency service providers and security to certain county events.
All the members of the Posse are highly trained, qualified and certified for the operations that they perform. These men and women give freely of their own time while being on call for an emergency 24 hours a day, seven days a week. While the Posse maintains a small fleet of vehicles and rescue equipment, many members use their own equipment, vehicles and ATVs for these operations at their own expense.
The Posse does not charge for their services, but they do rely on the generous contributions from our neighbors and fellow citizens through an annual fund drive.
Any person interested in joining the Posse can submit an application for membership. The applications are available elsewhere in this website.
Remember that time is of the essence in any emergency. If you or someone you know is in need of assistance, contact 911 immediately. Delaying the call for help can cause undue danger to the person in need and possibly make the mission more dangerous for the Posse. Please do not hesitate to call for help.
MCSP Member Volunteer Hours

2016  -  3,252 Hours
2015  -  3,434 Hours
2014  -  2,559 Hours
2013  -  2,566 Hours
2012  -  2,808 Hours
Montrose County Sheriff's Posse
PO Box 717
Montrose, CO 81402
970-252-4033
www.mcspi.org